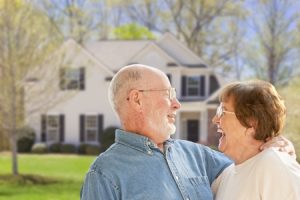 These days, more and more seniors are choosing to age in place rather than move to a retirement home. However, home renovations are often necessary to accommodate aging, particularly for seniors with mobility or vision issues. While it can initially seem like a major financial investment to renovate your home, this approach can actually make more financial sense than an assistant living facility, which can cost around $43,000 a year for a basic unit.
Here are some home renovations that can make your home easier for seniors to navigate:
Redo the bathroom
Seniors with mobility impairments typically need to renovate the bathroom. A good renovation would include a comfort-height toilet, a step-through tub, a shower with no curbs, and bath bars.
Install stair alternatives
Stairs also pose challenges to seniors with limited mobility. Install a chair lift indoors and ramps outdoors.
Put in slip-resistant flooring
Reduce the risk of potentially dangerous falls by replacing wood or tile floors with slip-resistant material.
Lower kitchen countertops
Kitchen countertops are 34 inches high on average, which can be difficult for someone in a wheelchair. Lower them to 30 inches to make them easier to use.
Change the doorknobs
People with arthritis have trouble gripping round doorknobs, so replace them with easier-to-use lever-style knobs.
Install motion-activated lights
Seniors who have vision impairments often find it difficult to locate light switches at night, so consider installing motion-activated lights.
Looking for a contractor in Western New York who can renovate your home to accommodate aging? Call Ivy Lea Construction at 716-875-8654 so we can help you or your loved one age in place.