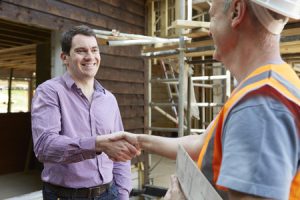 An unlicensed contractor can cause you no end of headaches. They're likely to make promises they can't keep, give you an inaccurate estimate, overcharge you, charge you for shoddy work… the list goes on and on.
There are, however, several signs to look out for an unlicensed contractor in order to avoid doing business with them.
Here's how to look out for an unlicensed contractor:
Unlicensed contractors don't prominently display their licenses and certificates
A licensed contractor will want you to know that they're properly licensed and certified. An unlicensed contractor will try to hide the truth. If a contractor won't show you their license, or shows it to you in an unverifiable format, beware.
Unlicensed contractors go door to door
Licensed contractors typically don't cold-call people by knocking on doors saying they "just finished a job down the street." Unlicensed contractors often try to drum up business by showing up out of the blue and putting potential customers on the spot. They'll often try to rush you into making a decision by offering a "special price" if you hire them right away.
Unlicensed contractors don't have a physical address
A reputable contractor will have a listed address. Unlicensed contractors often go with P.O. boxes only, because they plan to pull up stakes and disappear once people start to complain.
Unlicensed contractors can't or won't pull construction permits
If your contractor asks you to take care of the permitting yourself, it's a bad sign that probably means they aren't licensed.
Looking for a licensed contractor in Western New York who can renovate your home professionally and affordably? Check out our reviews and testimonials and contact us today!