Many of us dream of a spacious bathroom where we can relax in the bathtub and unwind after a long day. Unfortunately, reality is a bit different. For the majority of us, our bathrooms are smaller than we would like, but just because they're small doesn't mean you can't achieve that dream of a relaxing, luxurious bathroom. By designing your small bathroom correctly, you can optimize your space to give you exactly what you want.
Use a shower curtain or sliding door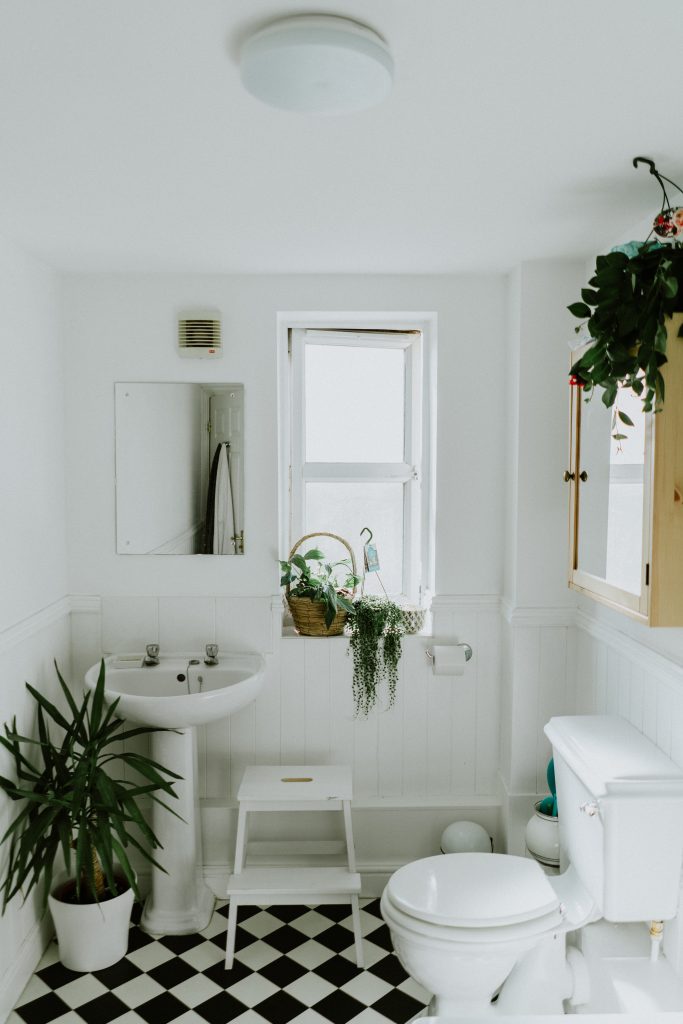 You'd be surprised how much a small detail like this can change your bathroom. Nevertheless, a shower curtain or sliding door that moves back and forth takes up much less space than an ordinary door that must swing in and out.
Place the sink in the corner
Even if you have the smallest pedestal sink you can find, it might still disrupt the flow and traffic of your bathroom. The best solution to this problem is to place your sink in the corner. Not only will it take up less space, but it will also stay out of the way of any swinging doors.
Mirror, mirror on the wall
There are two ways you can use your bathroom mirror to maximize space. The first is to have your mirror extend the length of the wall. This will give the illusion of extra space, although there is little functionality to it. The second way is to use a mirrored, recessed medicine cabinet. While this won't make your bathroom appear bigger than it is, it will provide you with the extra storage space that you'll desperately need. Plus, by having your medicine cabinet recessed into the wall, you won't be taking up any more space.
Use hooks instead of towel racks
With small bathrooms, you want to limit how many things stick out from the wall. Nonetheless, we still need to hang up our towels. While towel racks can take up a great deal of space, hooks are much smaller and will get the job done just as well.
If you're looking for more bathroom design tips, then feel free to contact Ivy Lea Construction. With years of experience working on bathroom remodels, we'll be able to help you maximize the space in your small bathroom. Give us a call today at 716-875-8654 to learn more.