A finished basement is full of opportunities. As a comfortable and quiet area of your home, it's separated from the hectic life of the upstairs living areas. This makes it an excellent get-away area for anyone in your home, especially now that the coronavirus prevents us from going to the theater or office as we used to do. Here are just some of the things you could do with your newly finished basement:
1) Home Theater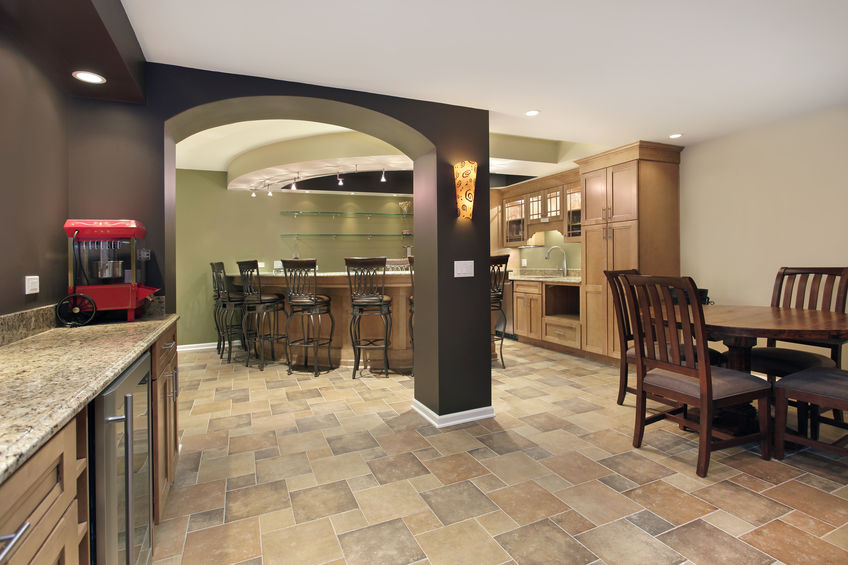 Is your family full of movie buffs? Then a home theater will be perfect for family movie night. Fill the walls with soundproof insulation and install dimmer switches to give you a true theater feeling. Then, bring in comfortable seating and a large screen for everyone to see. If you want to make your basement feel even more like a theater, install a surround-sound system to achieve that true IMAX sound.
2) Home Gym 
Not everyone enjoys going to a public gym, nor do they like spending money every month on membership fees. Instead, try setting up your own private gym in your newly finished basement. You can pick and choose the equipment you want, and then set up a TV or sound system to keep you busy as you exercise.
3) Basement Bar 
Whether you're looking for a place to unwind after a long day or to hang out with friends on the weekend, a basement bar can fit the bill. Pair it with a home theater or a separate living area to make your finished basement multipurpose.  
4) Home Office 
Thanks to the coronavirus, more and more of us are forced to work from home. Many of us don't have the right accommodations for a home office, but a finished basement can be just what you need. Make it soundproof so that no noises from the upstairs living areas can bother you as you work.
If you want to get started on turning your basement into a finished basement, then Ivy Lea Construction can help. Just give us a call to get us started on your project today!