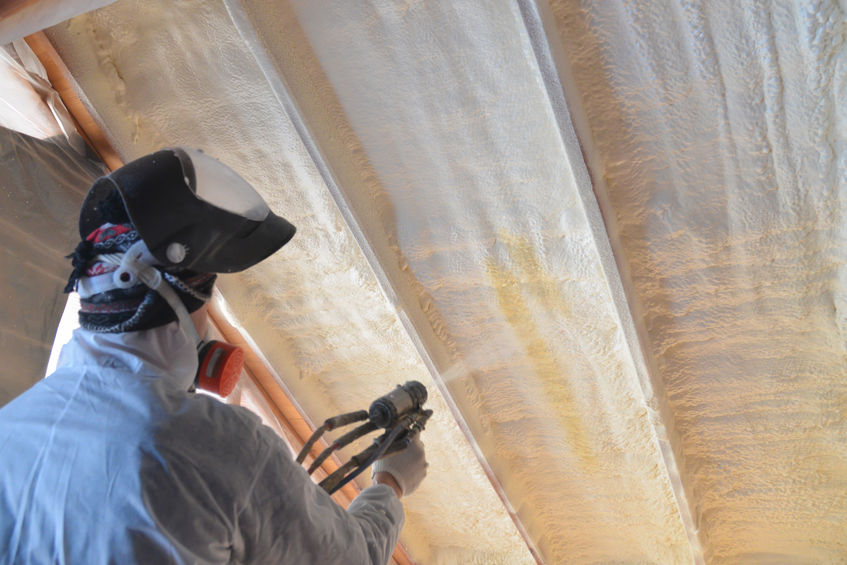 Your home's insulation matters more than you think. It can be the difference between a cozy home and a bone-chilling home, keeping warm air in and cold air out. However, you can't just install any time of insulation and expect perfect results. You need to find the right kind for your climate, needs, and budget.
Here we discuss the main types of home insulation, as well as their advantages and disadvantages:
Blanket Batts and Rolls
The most common type of insulation, blanket batts and rolls are inexpensive and easy to install. They're typically made of fiberglass, although some consist of mineral wool, plastic fibers, or natural fibers.
Advantages
DIY-friendly
Inexpensive
Good for standard stud and joist spacing
Disadvantages
Need protective clothing to install
Rolls must be cut by hand
Can lose insulating properties more quickly due to it being easy to compress
Spray Foam Insulation
Spray foam insulation is a favorite amongst construction workers and professional remodelers. It consists of liquid polyurethane, which is then sprayed into a wall cavity until it expands and hardens into a foam.
Advantages
Increases wall R-value
Great for irregularly shaped wall cavities or hard-to-reach places
Seals all gaps and cracks, preventing air leaks
Disadvantages
More expensive than your average blanket batts and rolls
Typically requires professional installation
Open-cell spray foam may need a moisture barrier
Blown-In Insulation
Typically made of fiberglass, rock wool, or reclaimed cellulose material, blown-in insulation is another common insulation type. You use an insulation blower to install the insulation into the required area.
Advantages
Good for existing finished areas
Good for irregularly shaped walls or hard-to-reach spaces
Disadvantages
Requires extra equipment for installation
Not best for brand new areas
Foam Board or Rigid Foam
Foam boards or rigid foam panels can be used in almost every area of your home. They are made of polyurethane, polystyrene, or polyisocyanurate.
Advantages
Extremely multipurpose – they can be installed in any area of your home, from your floors to your attic
Provides up to 2 times greater thermal resistance compared to other types of insulation
Reduce heat conduction from your home's structural components
Disadvantages
Typically requires professional installation
Difficult to install for finished areas
If you're looking to install new insulation for your home, then give Ivy Lea Construction a call today.